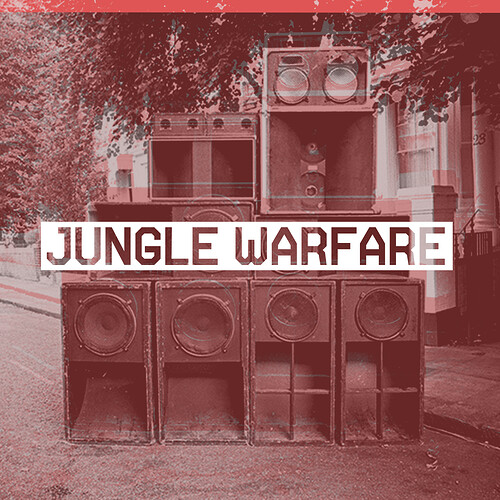 JUNGLE WARFARE PRODUCTION COMPETITION
Rules:
Genre - Jungle
Tempo - 165-173 bpm
Time Sig - 4/4 or 5/4
Track Length - 4 to 6 minutes (but if you want to create a huge 12 minute opus then go right ahead)
Samples - only those provided in the pack - no original sounds to be produced however extensive manipulation and destruction of the sample pack is actively encouraged.
Closing Date - Sunday 12th July
Completed tunes to be exported as MP3 and uploaded to a filesharing service of your choice, and the download link sent to my DMs. I'll then create a playlist on SC and a poll.
Now go fuck up them breaks.
https://send.firefox.com/download/1c5b7d2c29729424/#f3D9y1BMIZyoWNEaE_MJdQ
Mod Edit:
Download Mirror
https://drive.google.com/file/d/1DehHKN9eNAjOPvUviLxxf6PTF1u6bDFc/view?usp=sharing
@cyclopian
@MARSEN
@_ronzlo
@knobgoblin
@Harkat
@Jay_Kushra
@syrup
@faultier
@Hibbie
@Tolsof
@butter_man
@Scroll_Lock
and anyone else who wants in…