Ok so. I need to EQ my synth to make way for a 40Hz sub. I'm brand new to Reaper and I'm in the EQ window.
My synth is playing so I assume the yellow wiggly line is showing the frequencies that are playing in the synth?

Numbers 50, 100 200 etc along the bottom is Hz (low end freq)?

1.0k and above is killahertz (high end freq)?

To cut freq's for my sub I need to pull down the first couple of dots around the 50 line?

How much do I cut, in dB?

There seems to be no high freq's in my synth so I can pull up the right hand dots a bit to give it some sparkle?
Sorry for the noob questions but I gotta start somewhere right.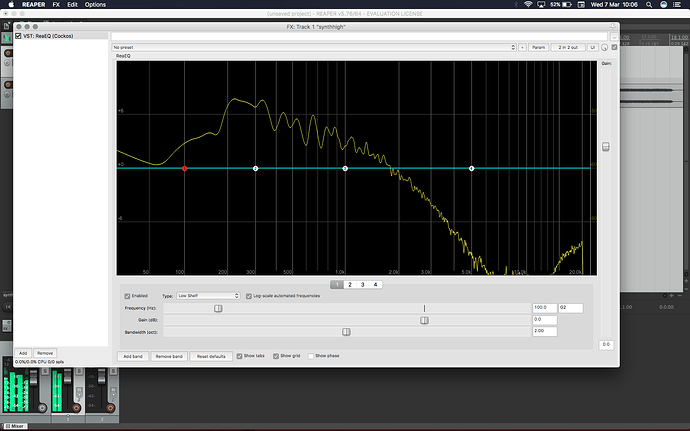 Is this right?