[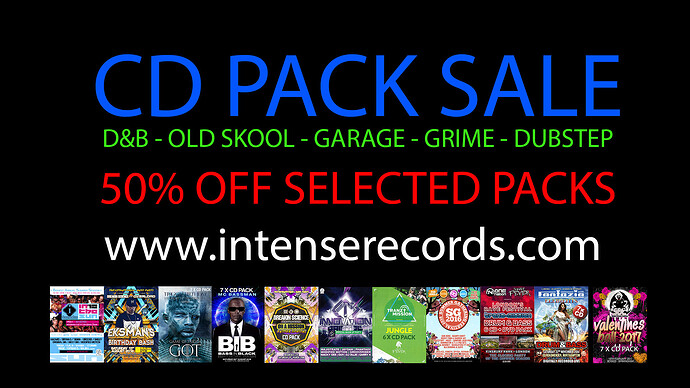 RAVE CD PACK SALE NOW ON AT INTENSE RECORDS!!! 50% OFF PACKS FROM 2017 AND BEFORE!!!
WE HAVE REDUCED A MASSIVE SELECTION OF CD PACKS FROM ALL GENRES INCLUDING D&B, JUNGLE, OLD SKOOL, HARDCORE, GARAGE, DUBSTEP, GRIME!!
FROM ONE NATION, EKSMAN, BREAKIN SCIENCE, INNOVATION, RANDOM CONCEPT, EVIL B, TRIGGA, BASSMAN AND MANY MORE
Click the links below.
Old Skool CD Packs - Click here