(Cough)

calling it now, its gonna be a challenge to make the hardest reese bass patch imaginable. no song just the patch. supersaw = instant disquali
Waiting on @lloydnoise
a lot going on rn but give me a week and i'll post up the rulez of tha game
2 days and then we start releasing diss tunes, just a heads up.

Aw shit big clown vibes

I'm already writing anti-lloyd bars
Calm down lads, will have something up by sunday, the more you complain the dumber it will be
Twisted Individual-esque 185bpm clownstep d&b comp confirmed
Dat fukkin swing cranked

yo



Now with donks!
If we did a donk comp or a clownstep comp and got more engagement than usual I would be so pissed

#donktrap2023
fuck me, it's been 10 years

We did a donktrap comp 10 years ago??
I think I am going to have some sort of plan for these comps so we know what's coming up - April needs @lloydnoise's comp adding so subsequent dates & themes may change depending on how long DSF58 runs for…
Themes can change depending on what ppl are feeling. I think if we alternate the numbered DSF comps with other comps that I will run myself, it means the winners of the previous DSF comp have a few weeks to sort out samples/themes/rules etc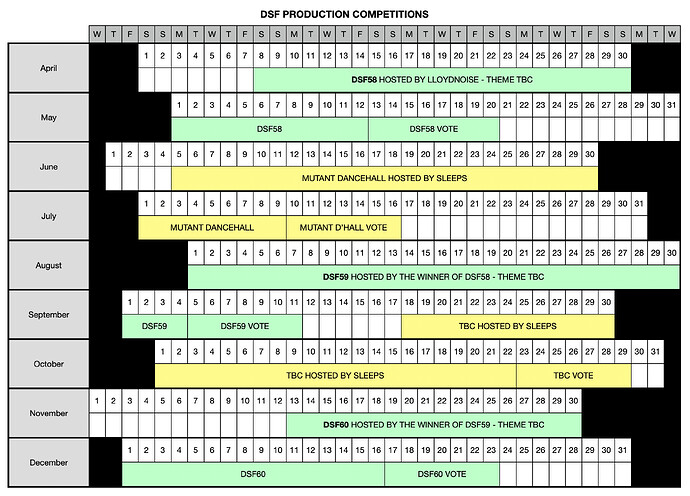 TICK TOCK, LLOYDYBOY…
TICK TOCK.

(Jokes. But excited to see what ya cooked up.)