Hi All,
A friend is opening a bar and I'm assessing him with the music and sound installation. The place will have a lot of small/medium rooms and at the moment we are trying to choose the right speakers for the place. Because of the size of the rooms and the vibe they want to set (won't be for dancing) I was thinking that active monitors would be the best solution as they give you a nice volume with ultra clear output, plus you can control the volume from each individual speaker.
At the moment I'm thinking of 5 pairs of speakers. Now, which is the best way to control them? Pre-amps? a small mixing desk? Music will probably come from a computer.
Please see the blueprint below - the bar is over two floors.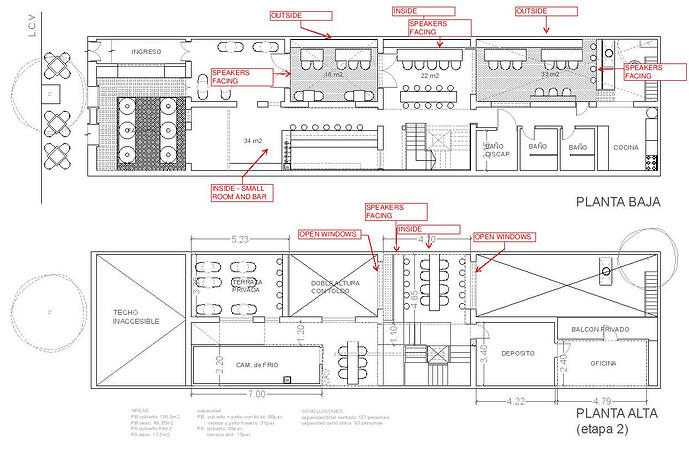 I own KRK monitors but think that Mackie's might be better for this?
Anyway, if anyone has experience with this kind of setups and can give me some recommendations, tips, or anything it would be great!
Thanks