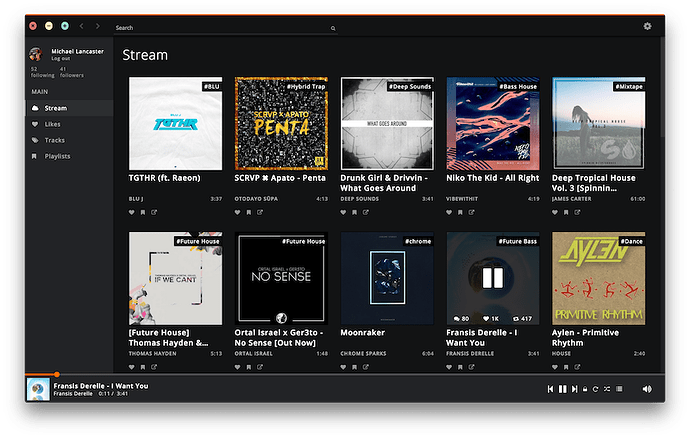 via thenextweb.com
"SoundCloud is my go-to music service for finding new tracks, but the fact that it has to live in my browser and not on my desktop like Spotify means that I use it less than I'd like to.
Thankfully, Michael Lancaster, a Chicago based developer, has built the SoundCloud desktop app we've all been waiting for, to bring the service natively to your Windows, Mac or Linux desktop.
Soundnode is a Node.js and Angular-based desktop app that looks great and feels like a fully-native desktop app, complete with keyboard shortcuts and full Soundcloud features.
It's got everything you'd expect from an official Soundcloud-made app, which leaves me wondering why Soundcloud didn't build an app like this already — it certainly needs one to replace Spotify as my casual listening service.
Even better, Soundnode is fully open source so you're able to grab the full source, tweak it and contribute back to the project if you're so inclined."
Download: Soundnode