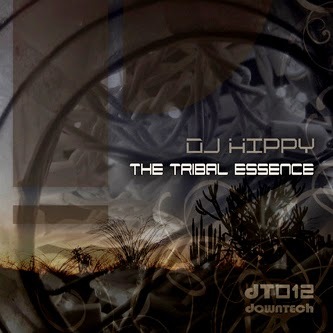 TRACKLIST:
01 Dj Hippy - Homeless (Original Mix) 06:41
02 Dj Hippy - Carnival Posse (Original Mix) 07:21
03 Dj Hippy - Quarantine (Original Mix) 06:07
04 Dj Hippy - Tribalism (Original Mix) 08:11
05 Dj Hippy - Kiowas (Original Mix) 07:45
LISTEN / DOWNLOAD:
Beatport: http://smarturl.it/DT012-Beatport
iTunes: http://smarturl.it/DT012-iTunes
Downtech: downtech.net/dj-hippy-tribal-essence…
Soundcloud: soundcloud.com/downtech/sets/dj-hippy…
FEEDBACKS:
Planet King : "Great"
Shaun Macdonald: "Liking this m8… full supoort… nice release "
Sonik Teknoid : "good one"
Daniela Destiny: "Love this tracks… Grat job"
Dj Henry39: "I am definetly gonna add this whole album to one of my sets"
Keener (Official): "Yeah!!! Great track… Love this grooves!!! "
FOLLOW DOWNTECH:

Facebook


Soundcloud


Youtube


Twitter
Downtech Music is a Deep House, Techno and Tech House Label, created in 2010 with releases of other styles like; Electro, Minimal…
Electronic music online. International DJ agency, club events… In our web you can buy and download music in mp3, wav and free discjockey sets.
Artist - Demos - Forum - Contact
Visit us and get the new releases and mp3 tracks and deejays sets of our djs and producers:
JackLNDN, Keener, Dhyan Droik, Marfel, Carlos Beltran, Ben Wood, Vlada D'Shake, Deep Roots, Anthony Brahv, James Starkie…
Electronic Music - Deep House - Electronica - Techno - Tech House - Minimal
Enjoy the Music!!!