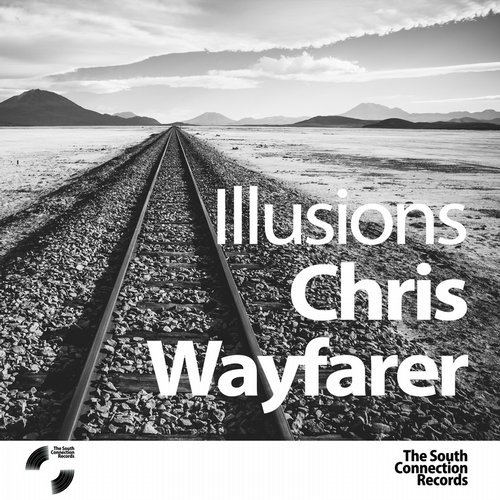 Tracklist:
Chris Wayfarer - Illusions (00:08:17)
Chris Wayfarer - Simple And Stupid (00:07:15)
Illusions is the name of Chris Wayfarer´s new release, which was published by the Lisbon label The South Connection Records on the 4th of December as digital download. Even though both tracks represent oneself with a unusually technoid sound, it is not difficult to recognize Chris Wayfarer´s own distinctive character. With his deep sounds and issues from bass music Illusions seems to float softly and would be presentable on a house floor, too. On the other hand Simple And Stupid proves oneself as the opposite: Starting with a playful melody, the track slips the mask at the first break and shows himself directly with his brute force. Yet, they have one thing in common: Both invite to a danceable journey of sound.