I'm trying to categorize my genres in the best way possible. I have spent years and years on trying to come up with the perfect way to catalog my music!
I strive for relevance, accuracy, conciseness and ease-of-use. Right now I'm having trouble with "dance & rhythm". I don't really feel like it's a good descriptor for that category, because a lot of the other music genres in my collection are rhythmic and made for dancing…
"Traditional" also feels kinda wonky, but it's pretty decent I guess. Except medieval music is leaps and bounds more "traditional" than even classical music etc…
Some pointers would be nice!
There are subgenres in most of the folders, so don't delve to deep (The fact that I have a dubtech folder in both my Chillout and Techno folders ought to give you a hint about what a soul-tearing dilemma this is for me).
PS. No, I will not be migrating to iTunes, Spotify or anything like that. Regular File Explorer folders is where it's at.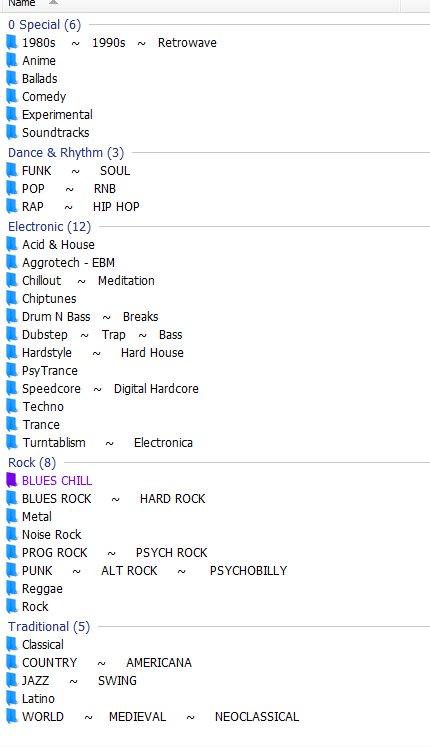 Thanks a lot 0:)