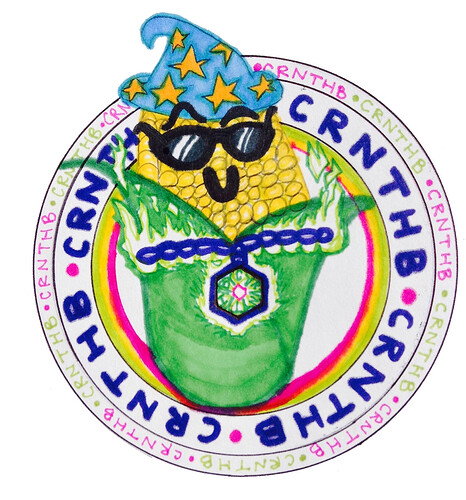 Greetings, Greetings, Greetings,



Peace, Love, & Welcome!



To the 1st ever:



𝕄𝕒𝕘𝕚𝕔𝕜 ᴄᴏʀɴ ᴏɴ ᴛʜᴇ ᴄᴏʙ (𝕽𝖊𝖒𝖎𝖝 𝕮𝖍𝖆𝖑𝖑𝖊𝖓𝖌𝖊)



\\\\
Ah, it seems like just yesterday I was posting in the Production Category:

Well, now I finally have the gear and have just made my first song.

Here's the video - please check it out:
\\\\

I could really use some extra ears for this…

I like my track, and I had a ton of fun making it.


However, I know it could sound a whole lot better.

Dubstep Forum Family,
Could you critique my song, please?
I would love to gather as much information, pointers, tips, and tricks that I can,
so I can actually release the fully finished version of this song (perhaps even VIP).

\\\\\
I got to thinking…
Instead of just asking for advice on the sound -
I could give people the actual .flp file so they can see exactly what I did,
and they could permit me with even further insights.
Then I thought:
How about we have a remix challenge?
An opportunity for a bunch of DSF peeps to get their name in a remix collab project… !!!
On that notion, I decided to create this thread.
\\\\
Here are the Guidelines:
EVERYONE IS WELCOME TO SUBMIT A REMIX
(However, there is no guarantee your remix will make it into the actual release)
My aim is to spotlight as many DSF'ers as possible.
in hopes to get their name out there and spread the love -
whilst maintaining a great sound.
Simply put: "If your remix is decent enough - you will be put on."
SUBMISSION DEADLINE is 6/13/2020
This is exactly 40 days from today, and one week before the Summer Solstice.
(Should be plenty of time… Is it? Let me know! )
RELEASE DATE is 6/20/2020 - The Summer Solstice of 2020.
and that's about it…
!!!BONUS!!!
Artists are encouraged to create their own you-nique "Corn" "Cob" artwork,
as well as music video that features their artwork
.
However, this is not mandatory.
And if you wish to skip this step you may,
in which case the original CRNTHB image will be featured for your song
(albeit with slight color variation in order to convey the remix'd content / context).
\\\\
The purpose of this thread serves two main functions.
1.) It Helps me develop my sound
with that golden DSF hospitality by contributing feedback, tips, pointers, ideas, opinions.
&
2.) It Helps you spotlight your talent
with a head bang-ging-ging remix that slaps hard AF and hopefully blows the orignial way away!
\\\\
What say ye DSF?



Is this a worthy venture?



I think it is a great idea! I hope we can actually do this…


I would love to see what everyone can do with this track,
and also how much better it could sound if I follow your guidance(s) and recreate it.

\\\\
Thanks everyone! I hope we can have some fun with this Corcob!


I can't wait to get these samples to you to see what you can come up with.

All the samples are from some messages I received form L the Alchemist.

If you're unfamiliar with him, he's the guy that made that Super Saiyan music video:
He's a great friend of mine, and we actually had a blast in drama class together in high school.

Anyways, I'm sure he would absolutely love to see what y'all can come up with, and I do to!




Peace, Peace, Peace - Fam!






OH, and May the 4th be with you!