music-specific OS
Just in the case you have a spare 25 grands laying around. (EDIT: probably runs on windows tho).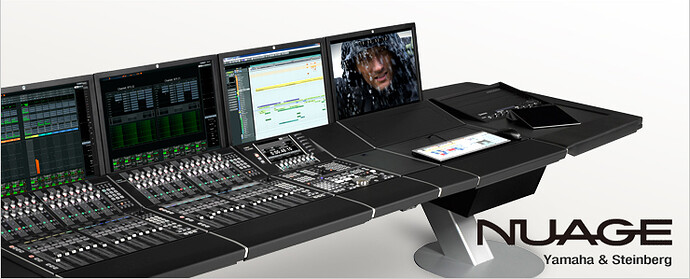 Read the article. Don't really know what to say. I'm not an Apple fanboy, but the main thing is that I like OSX way more than Windows. Or let's put it this way: OSX is just fine, but I hate Windows. The price & policies are very troubling however. For example, if this Macbook I'm on right now would stop working, I've had 2 options:
Option A. Buy a new one (1100-1200€ again)
Option B. Buy some 700€ PC (or a 500€ for PC + 200€ for an external soundcard) and spend that remaining 500€ to jump from Logic to Cubase/Nuendo/whatever else that has better or equally good audio editing/processing capabilities and so good stock synths and effects.
Option B would basically give me more processing power, a new DAW license, and possibly a better soundcard. However, it would force me to sit on Windows and judging how it looks on phones and my Xbox One, I wouldn't exactly want it on my computer.
Option C would be that if there is or if there's ever gonna be some Linux-based music production OS, that would be dope too. Wouldn't be surprised about one tbh, since there's stuff like Kali (Linux-based OS solely designed for hacking). So why couldn't there be one for music production?
But for real, if that would happen right now, it's these policies that go worse all the time that would make me go with B. And the same goes if I had the money to build an actual home-studio. Headphone jack removal, dumb market-competition moves like not giving shit if NI software works on the latest OSX, all file transfers between i-devices still happening only through iTunes still in 2016.
So in a nutshell, love their products, but hate the way how the company works and operates and doesn't accept the fact that after somebody buys your product, it should be in his control, not in your
company's control anymore.
---