Recently got into this stuff.
There was a thread years ago on the old forum about it with Pc music. Think Wub started it?
Anyway i just dismissed it all cause all the videos posted were shite but I think they were all pc music and Sophie tunes. Not good.
So this album was on a few top albums 2015 lists:

Really like it and I think the artwork suits it quite well, found out it was the supposedly shit genre Vaporwave.
Had a ittle looksee on the net and came across this pretentious but interesting short documentary:
Had a look at this: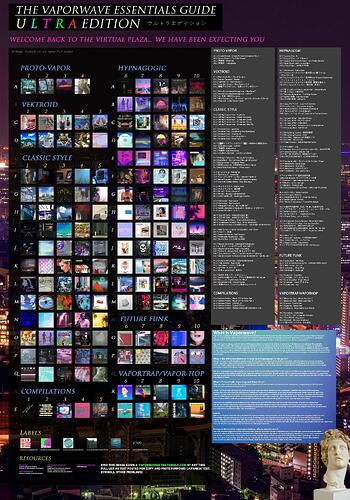 And found some pretty good music:
Obviously these could fit nicely into other genres but the artists see their music as Vaporwave.
Show some love/hate for this good/shit genre